Ball Mill Grinder
Brand Sinoma-Liyang
Product origin Liyang, Jiangsu, China
Delivery time 7 months
Supply capacity 10-800tph
1. Ball mill is the best solution for grinding, with the advantages of high crushing ratio, good reliability and large processing capacity.
2. It is widely used in mineral processing, metallurgy, electric power, building materials, chemical industry and other industries.
3. Our elaborate ball mill has the characteristics of compact layout, low energy consumption, easy maintenance and high degree of automation. It is to obtain as high grinding process efficiency, mechanical operation rate and maintainability as possible for you.
Ball Mill Grinder
Brief:
Ball mill is the key equipment for grinding materials after they are crushed. A certain number of steel balls are loaded into the cylinder as the grinding medium for dry or wet grinding of various ores and other grindable materials. It can be divided into dry and wet grinding methods. According to different ore discharge methods, it can be divided into grid type and overflow type.
Sinoma Liyang has rich experience in ball mill manufacturing. The ball mill has complete specifications and is widely used, which can well meet the needs of various mineral processing.
The ball mill diameter of Sinoma Liyang ranges from 1.5m to 6.7m, and the maximum power is up to 10000kw. Our product R & D team is constantly improving the ball mill design and optimizing the scheme according to the specific needs of customers to provide more reliable, safe and efficient equipment.

Working Principle:
The material enters the cylinder from the center of the feed end cover. The motor drives the rotary part equipped with grinding medium (steel ball) and materials to rotate through the transmission device.
A certain grinding medium (steel ball) and materials are loaded in the cylinder. Under the action of centrifugal force and friction, the grinding medium and materials are lifted to a certain height with the rotation of the cylinder and fall in a throwing or falling state.
The materials in the cylinder are crushed by the impact of steel balls (materials) and the additional crushing and grinding stripping between steel balls and between steel balls and cylinder liner, fully exposing the fresh surface and fully mixing. Finally, the ground qualified materials overflow freely through the center of discharge end cover or are forcibly discharged by grid plate to complete the grinding process.
Technical data:
| | | | |
| --- | --- | --- | --- |
| Type | Diameter | Effective length | Installed power |
| Overflow ball mill | 1.5m-6.7m | 1.8m-12.0m | 50kW-10000kW |
| Lattice ball mill | 1.5m-5.5m | 1.8m-9.2m | 60kW-5200kW |
Main design features:
High quality cast end cover and solid welded cylinder greatly prolong the service life of the equipment.
The design of ball mill is supported by a complete set of analysis reports, including finite element analysis of rotating body, finite element analysis of oil film of main bearing, AGMA calculation of transmission gear, torque analysis of transmission system and EDEM discrete element analysis of liner.
The equipment has a more efficient and stable full hydrostatic lubrication system.
The equipment has a high degree of automation. It is equipped with PLC control system and one key start, which can monitor the operation status of the equipment in real time.
Main advantages:
The ball mill of Sinoma Liyang has been carefully designed to stably provide higher output, safe, reliable, high quality and high efficiency. Our ball mill can achieve higher output at lower cost.
Sinoma Liyang semi ball mill has complete specifications and is widely used. We provide ball mills with diameters ranging from 1.5m to 6.7m and maximum power up to 10000kw. You can easily find the specifications you need.
We also provide comprehensive customer service, including life-cycle solutions such as new equipment installation and commissioning guidance, equipment optimization and provision of spare parts.
Product features:
What you need is a flexible, durable, cost-effective ball mill tailored to your specific needs.
Therefore, we offer a complete product range from 1.5m to 6.7m in diameter, and provide a variety of design configuration options to suit your needs:
Selection of various transmission forms: asynchronous / synchronous, single drive / double drives, edge drive / center drive / ring motor
Grinding mill head
Material: cast steel
Design standard: Sinomaly FEA
Segments: one, two, or four
Type: feed/discharge, fixed/floating, integral with the
trunnion/split with the trunnion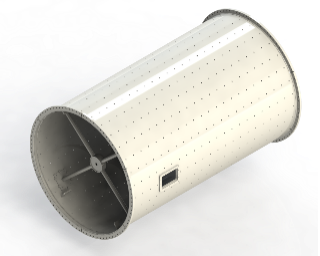 Grinding mill shell
Material: fabricated steel (welded)
Design standard: Sinomaly FEA
Sections: integral or two
Segments: one, two, or three-piece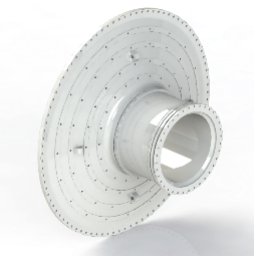 Gears and pinions
Material: cast steel, forged steel
Design standard: AGMA 6014 for open gearing
Gears segments: two-piece or four-piece gears
Pinions segments: integral with the shaft/split with the shaft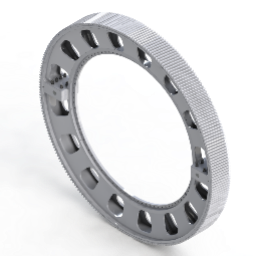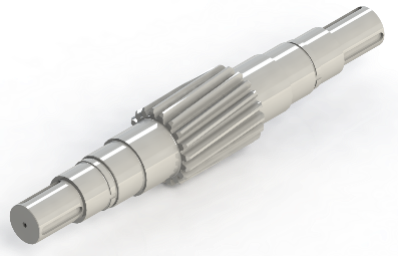 Grinding mill main bearings
Material: fabricated steel (welded)
Type: rolling or sliding, hydrostatic or hydrodynamic, fixed or floating
Design standard: Sinomaly FEA
Sliding bearings material: bronze or babbitt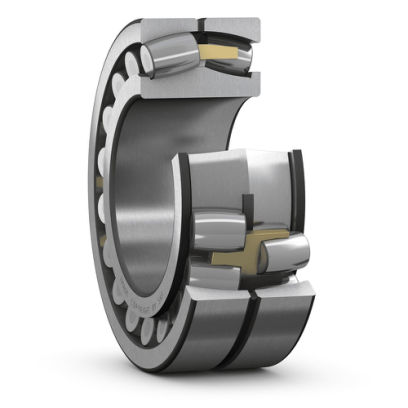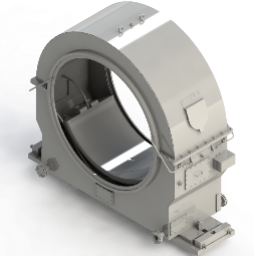 Grinding mill trunnion liners
Material: cast iron, cast steel or fabricated steel
Wear material: vulcanized rubber lined or replaceable rubber lining
Type: feed or discharge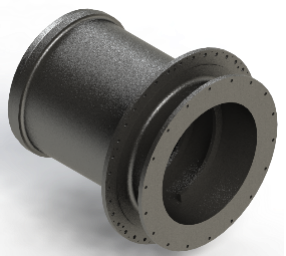 The movable feeding chute structure is more convenient and durable.
Reliable feed sealing to solve the problem of material leakage at the feed inlet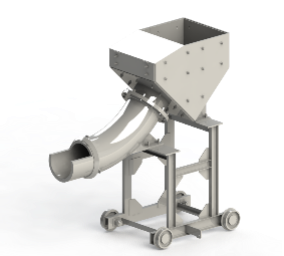 Provide discharge cylinder screen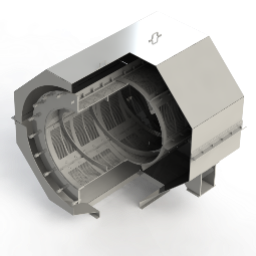 Sinoma-Liyang Heavy Machinery Co., Ltd.
Company Profile
Sinoma-Liyang Heavy Machinery Co., Ltd. was founded in 2007. As an outstanding manufacturer and supplier of production facilities, equipment and service solutions to the cement, mining, metallurgical, chemical, coal, environmental protection, power plant and steel plant industries, we have never stopped improving productivity, driving down costs and reducing the environmental impact of operations.
Covering an area of 530mu, the Company is equipped with 80 medium and large equipment with an annual manufacturing capacity of 69,300 tons of products (totally in weight).
The Company is integrated with the study of basic theory, development & design of equipment, manufacturing of mechanical & electrical equipment, technical consultant services, and supply of spare parts.
With the CE certificate, Sinoma-Liyang has her products exported to many countries including the USA, Russia, Brazil, Saudi Arabia, Peru, Pakistan, Nigeria and Vietnam, etc., and positive feedback has been received from the customers.